Imagine you're a SOC Analyst facing the relentless routine of sifting through endless alerts and manually investigating potential threats day in and day out. The sheer volume of alerts and the need for in-depth research can be overwhelming, leaving little room for strategic, forward-thinking threat analysis.
But what if there was a way to transform this daily grind into a more dynamic, strategic, and efficient process? In this webinar, we show off transformation developed by CloudGuard's automation engineers – our custom integration of Recorded Future threat intelligence data into Microsoft Sentinel. This goes far beyond the out-of-the-box connector available today.
Date: Tuesday 28 November 2023
Time: 13:00 GMT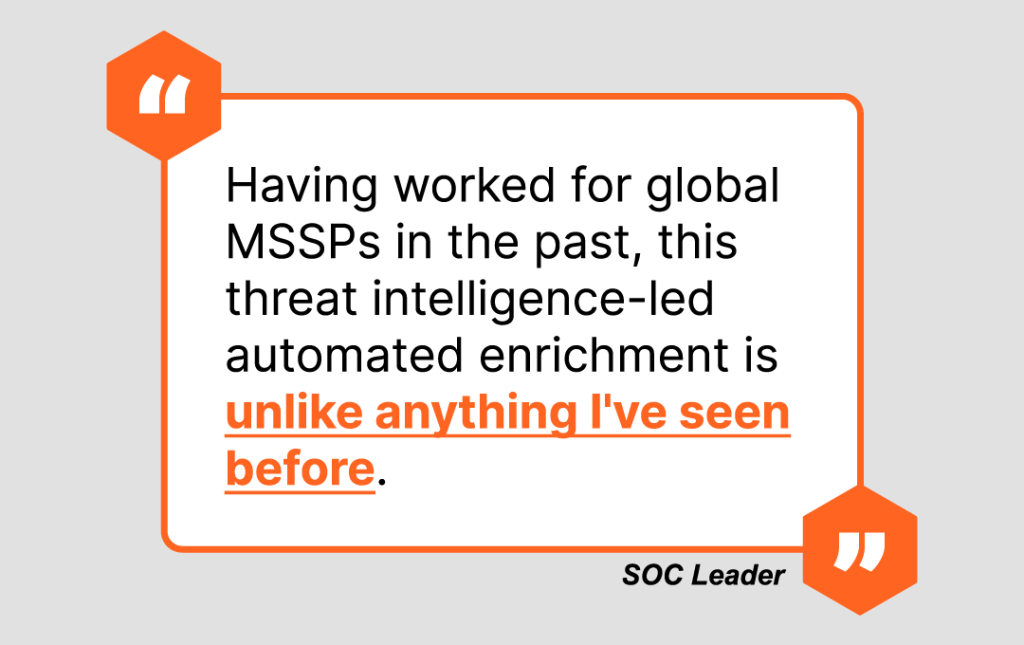 What's the difference?
This integration isn't just a mere time-saver; it's a true game-changer for SOC team efficiency and reducing Mean Time to Resolve (MTTR). Join us to see how this cutting-edge integration streamlines and automates the tedious, time-consuming aspects of threat management. Say goodbye to the mundane tasks that have traditionally held your team back, and say hello to a more efficient SOC.
Key learnings:
Understand the impact of automated threat intelligence on SOC efficiency.
Witness the game-changing integration of Recorded Future into Microsoft Sentinel.
Learn how this integration reduces Mean Time to Resolve (MTTR) and empowers SOC teams.
Ready the improve the effectiveness of your security operations?
During this webinar, we will prove how this integration allows SOC teams to redirect their focus towards what truly matters – strategic threat analysis and critical thinking. This shift in perspective means they can concentrate on proactively identifying and mitigating emerging threats, rather than being bogged down by manual investigations.
So, prepare to experience a SOC team transformed by automated threat intelligence. Don't miss this opportunity to take your security operations to new heights of MTTR efficiency and effectiveness. Join us for this event, and let's usher in a new era of cybersecurity operations together.